March, 2012
now browsing by month
We'd like to thank the our awesome local weekly, the East Bay Express for not only running our day by day tour blog from our SXSW tour, but also printing an edition in the newsprint version this week. Awesome! You can read that edited version here, or… here:
Onward, Victory!
The Bay Area's own Victory and Associates take us through the dirt-broke lows and rock-star highs of a weeklong SXSW tour.
March 11: Starry Plough, Berkeley, Calif.
Hometown kickoff! I spend most of the pre-show set wondering what the turnout is going to be, but my worries are quickly assuaged when folks start coming in. I fret, I fume, and I am constantly concerned, but you rarely let me down, Bay Area.
Then we're up. The first two songs go swimmingly, with decent sound and good performances. We play a pretty new song, and lo! The power on all the amps shuts off. Weird. It comes back on, I make a joke about PG&E not caring for our new material, and we try once more. Again, it goes off. The house engineer does everything in his power to find out what is going on, but these intermittent power outages happen throughout the set and we have to cover for this abrupt change in dynamic range. We cut "Friend Rock City" two lines early; "Wildly Plausible" and "Plausibly Wild" both get lines in the choruses that are a cappella by necessity, and we cut "You Can't Stop the Signal" out completely and call the set a touch early.
It's frustrating; I won't lie. But we tried to keep it light and I will say this: If we're going to have a show where there are these kinds of issues, it might as well be a block from where you live on the first day of the tour.
You can read all of our exploits in the print version of this week's East Bay Express
Or in the online version of our tour journal.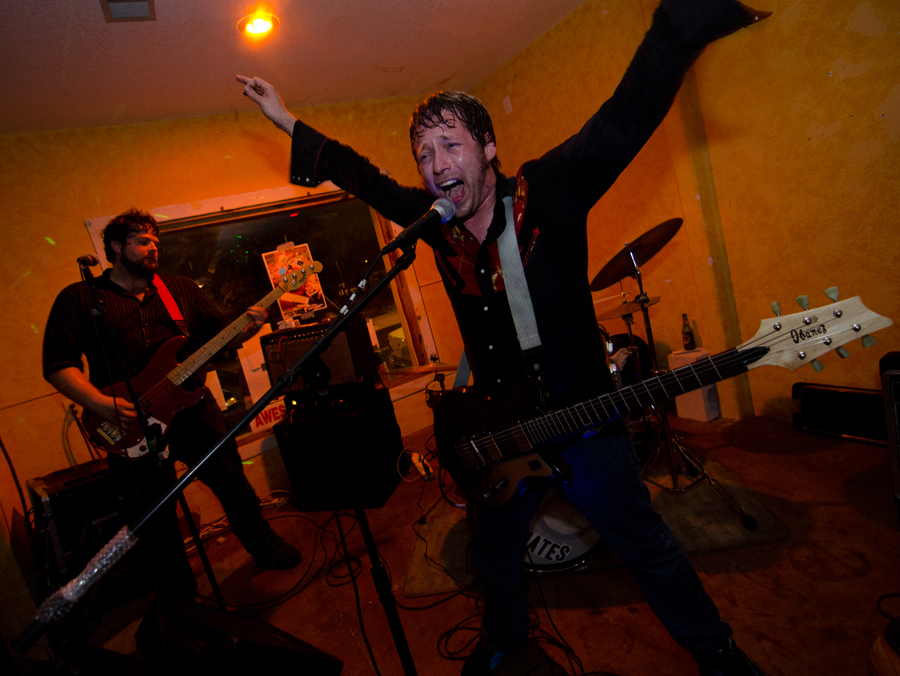 Part 1 – Berkeley (Tour kick off), Starry Plough, CA
Part 2 – Merced, Daylight Headlight house, Merced, CA
Part 3 – Pappy and Harriet's, Pioneertown, CA
Part 4 – Rogue Bar, Scottsdale, AZ
Part 5 – Warehouse 21, Santa Fe, NM
Part 6 – Rubber Gloves, Denton, TX
Part 7 – Sidebar, Austin, TX, SXSW
Part 8 – Club 1808, Austin, TX, SXSW
Please note that at no point during the announcement of this tour we will use the term "Invading" in relation to SXSW. Invasions are for foreign incursions, not ridiculous singularities of music confluence. That said, Victory and Associates will be playing shows in the American SW on our way to Austin, TX SXSW and the incredible Latest Flame Records showcase at the Sidebar in Austin. Although it is likely we will play other showcases (and are available at this point). The entire reason for this sojourn is to honor the incredible work of Dan Hanke and one of the finest record labels going. Not co-incidentally, LFR will also be releasing the Plausibly Wild / Wildly Plausible double A side single and 7″ at the end of this summer. Please note that the shows marked with the * will be the newly minted Victory and Associates power trio. The full force 4-piece with Victory and Associates with Shane "Sleazy Preacher" Otis will convene in Tejas for the rest of tour. Shane is still our full time thranger but nobody worry… Neutron can shred just fine in his own way. Additionally, we are pleased to announce that Victory and Associates will be maintaining a day by day tour blog for our local alt weekly the East Bay Express, expect that to be a 20 gallons of awesome in a 10 gallon hat.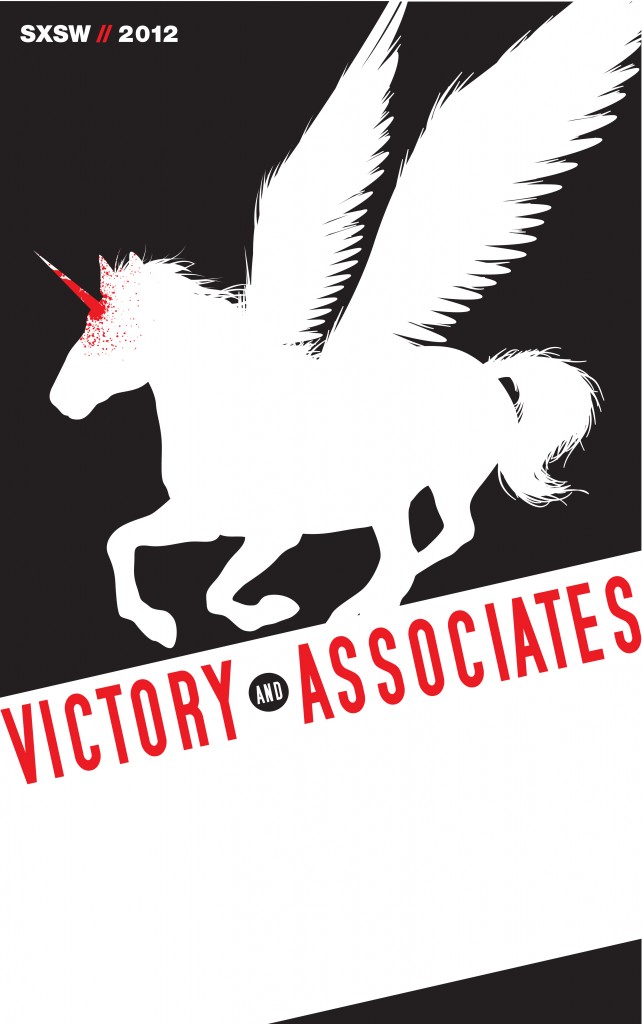 03/10/2012 at Starry Plough
3101 Shattuck Ave
Berkeley, CA 94705
Cost: $8-$10 sliding scale, 21+
w/ The Blank Stares, Paranoids
03/11/2012 at Daylight Headlight House
Merced CA
Cost: 5, all ages
w/ Feeling Gravity's Pull
03/12/2012 at Pappy and Harriet's
53688 Pioneertown Road
Pioneertown, CA 92268
Cost: ?, 21+

03/13/2012 at Yucca Tap Room
29 W. Southern Ave.
Tempe, AZ, 85282
21+

03/14/2012 at Warehouse 21
1614 Paseo de Peralta
Santa Fe, NM
all ages w/ Pulpit 4
03/15/2012 at Rubber Gloves
411 East Sycamore
Denton, TX 76205
Cost: $?
w/ Trophy Wives (Louisville, KY), Terminator 2, Old Snack, VAZ

03/16/2012 at Sidebar
602 East. 7th St
Austin, TX 21+,
SXSW w/ Nervous Curtains, Trophy Wives, System and Station, The Blind Shake

03/17/2012 at ??
??
Austin, TX

03/18/2012 at ??
Dallas, TX