SF! This is a thing, that is happening, and it will be awesome.
Mr. Warren Teagarden's birthday, Palace Family Steak House and your favorite loose affiliates of success.
HOW CAN YOU GO WRONG? Oh that's right… you could miss it… but you wouldn't do that would you?
07/27/2012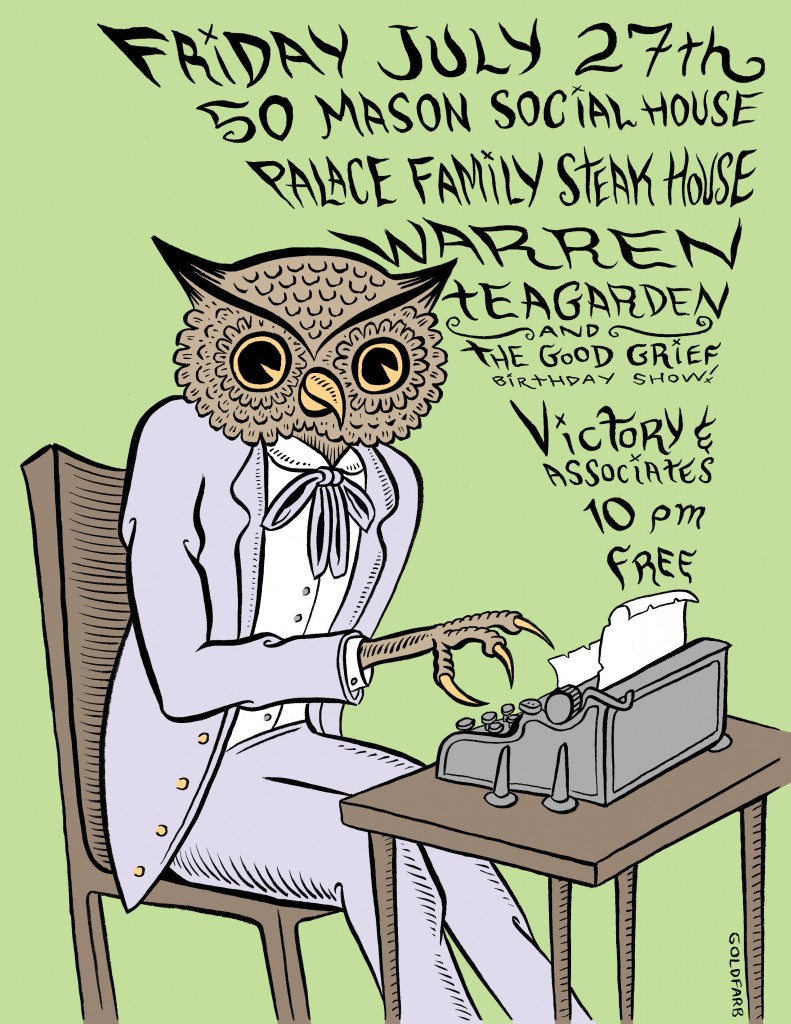 Shows

12/19/2013 at The Eagle
398 12th st,
San Francisco, CA 94103
Cost: $6, 21+, doors at 9, show at 10
w/ Winter Teeth

02/18/2014 at Live Wire Lounge
3394 N. Milwaukee
Chicago, IL, 60641
Cost: $6, 21+, doors at 9, show at 10

02/21-02/23/2014 at Terrace Bay Inn
PRF Upper Peninsula Winter BBQ-PRF Thundersnow
Escanaba, MI
w/ Six Acre Lake, PRF Ambient Orchestra, CUSS, FoWlMoUth, Like Like The The The Death,The Chanteymen, Sycamore Smith and The Gray Beast, Che Guevara T-Shirt, Hungry Man, Tijuana Hercules, The Gary, Practice Wife, Tyranny is Tyranny, The Rutabega, Jap Herron, Body Futures, Stomatopod, The Paver, The Cell Phones, Kate Rev, The Fake Limbs-Nonagon Big Band


Error: Twitter did not respond. Please wait a few minutes and refresh this page.
Music!

Latest album: album: