SF! This is a thing, that is happening, and it will be awesome.
Mr. Warren Teagarden's birthday, Palace Family Steak House and your favorite loose affiliates of success.
HOW CAN YOU GO WRONG? Oh that's right… you could miss it… but you wouldn't do that would you?
07/27/2012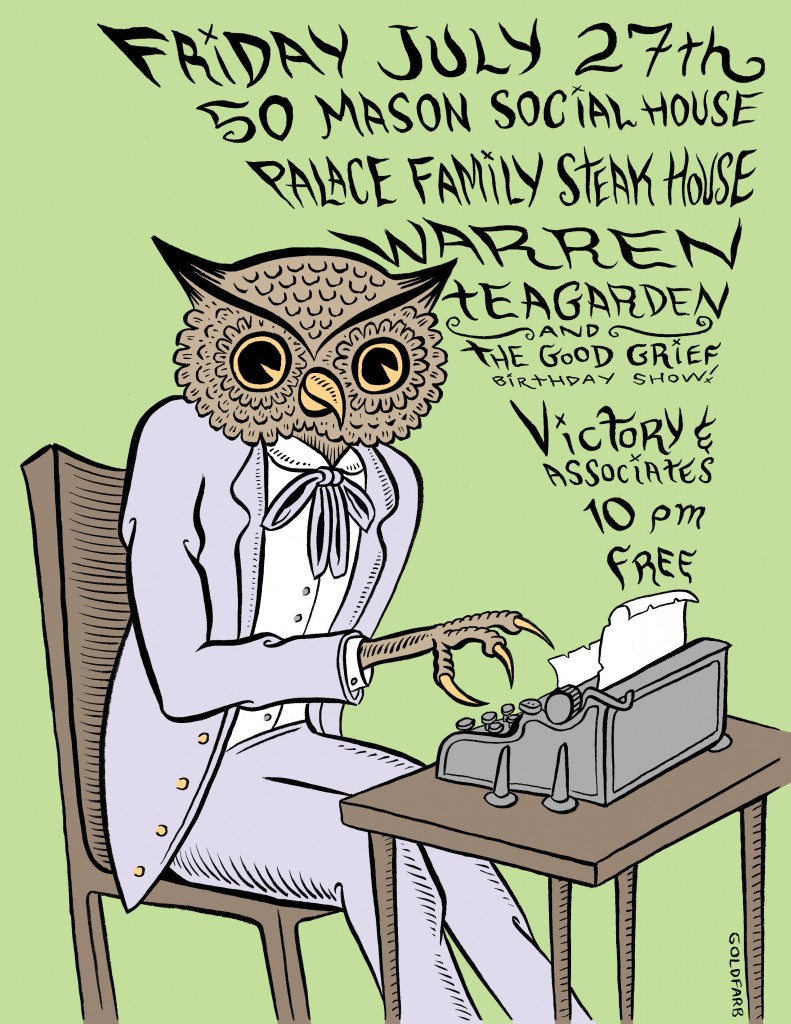 Shows

05/02-04 at Leo's (formerly Leo's Pro Audio)
5447 Telegraph Ave, Oakland, CA 94609
Cost: $12, $30 3 Day Pass
w/ Squab Squawk, Eugene S. Robinson (Oxbow), New China, Feeling Gravity's Pull, Thoughts Detecting Machines- Bloomington, Illinois (ex/Current Poster Children),Cartographer - LA/Oakland, CA, Porch - Oakland, CA, Roland , Cinder Cone (LA), ALTO! (Portland, OR), Practice Wife (Toronto, Canada), Generalissimo, Nonagon (Chicago, IL), The Gary - Austin, TX, Hurry Up Shotgun, Kowloon Walled City,
The Tunnel, West By Swan - Chico, CA, The Loyalists , Bedrücken , Philistines, Turbo Lightning- Los Angeles, CA, Karaoke Underground


Error: Twitter did not respond. Please wait a few minutes and refresh this page.
Music!

Latest album: album: