SF! This is a thing, that is happening, and it will be awesome.
Mr. Warren Teagarden's birthday, Palace Family Steak House and your favorite loose affiliates of success.
HOW CAN YOU GO WRONG? Oh that's right… you could miss it… but you wouldn't do that would you?
07/27/2012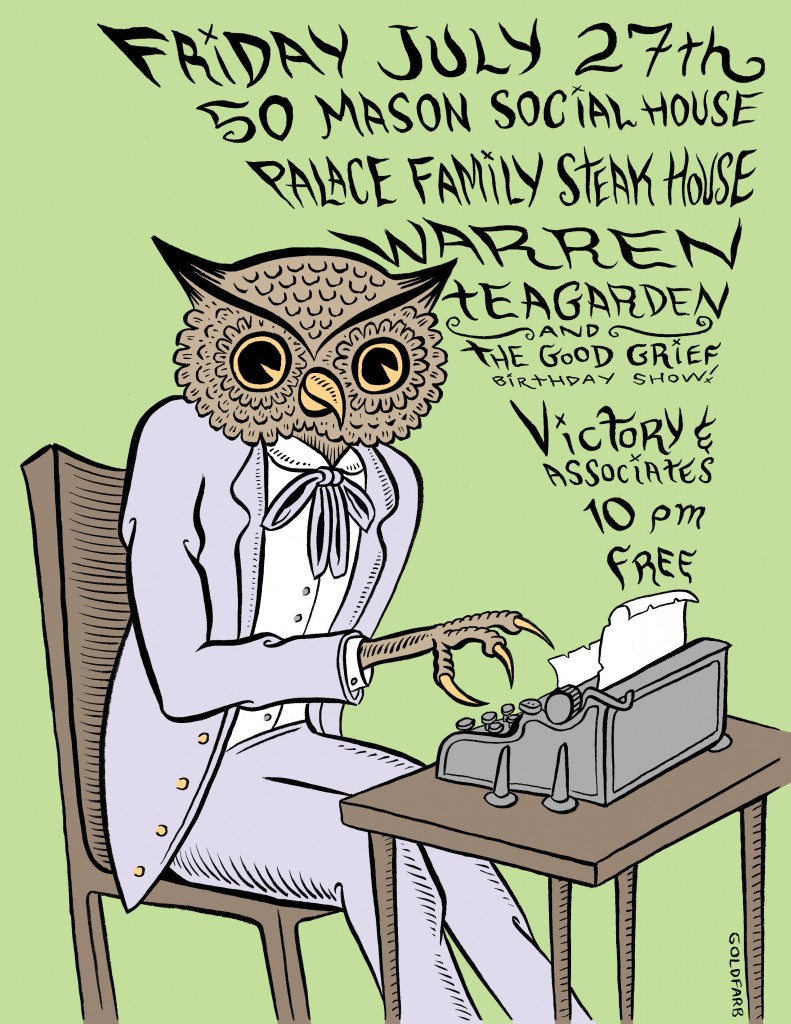 Last Show

11/29/2014 at El Rio
3158 Mission St (@ Cesar Chavez), San Francisco, CA 94110
Cost: $7, 21+
w/ SPECIAL GUEST and Hurry Up Shotgun

Final Victory and Associates show. Hold on to your hat.


Error: Twitter did not respond. Please wait a few minutes and refresh this page.
Music!

Latest album: album: