You can read all of our exploits in the print version of this week's East Bay Express
Or in the online version of our tour journal.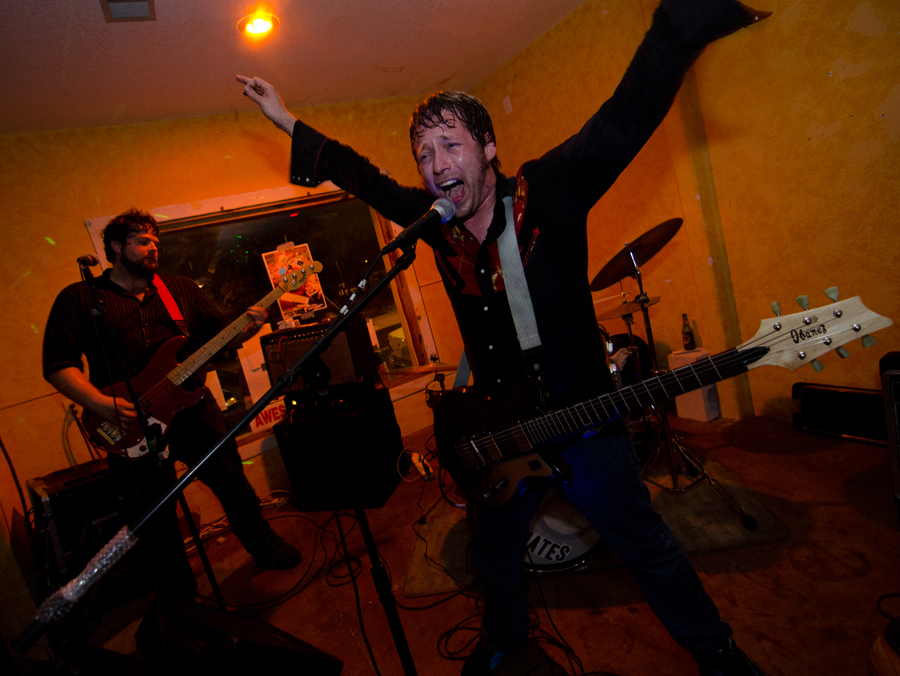 Part 1 – Berkeley (Tour kick off), Starry Plough, CA
Part 2 – Merced, Daylight Headlight house, Merced, CA
Part 3 – Pappy and Harriet's, Pioneertown, CA
Part 4 – Rogue Bar, Scottsdale, AZ
Part 5 – Warehouse 21, Santa Fe, NM
Part 6 – Rubber Gloves, Denton, TX
Part 7 – Sidebar, Austin, TX, SXSW
Part 8 – Club 1808, Austin, TX, SXSW
Shows

12/19/2013 at The Eagle
398 12th st,
San Francisco, CA 94103
Cost: $6, 21+, doors at 9, show at 10
w/ Winter Teeth

02/18/2014 at Live Wire Lounge
3394 N. Milwaukee
Chicago, IL, 60641
Cost: $6, 21+, doors at 9, show at 10

02/21-02/23/2014 at Terrace Bay Inn
PRF Upper Peninsula Winter BBQ-PRF Thundersnow
Escanaba, MI
w/ Six Acre Lake, PRF Ambient Orchestra, CUSS, FoWlMoUth, Like Like The The The Death,The Chanteymen, Sycamore Smith and The Gray Beast, Che Guevara T-Shirt, Hungry Man, Tijuana Hercules, The Gary, Practice Wife, Tyranny is Tyranny, The Rutabega, Jap Herron, Body Futures, Stomatopod, The Paver, The Cell Phones, Kate Rev, The Fake Limbs-Nonagon Big Band


Error: Twitter did not respond. Please wait a few minutes and refresh this page.
Music!

Latest album: album: